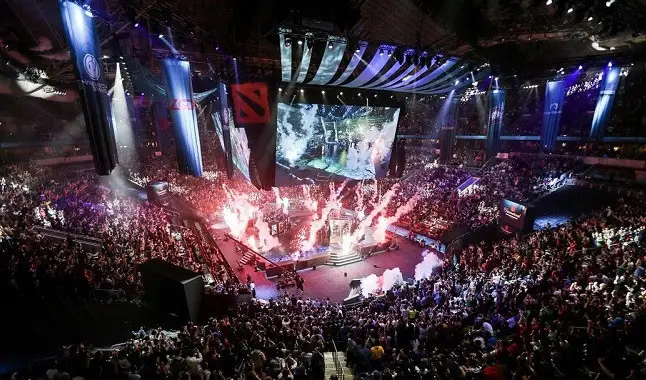 Next Dota 2 Worlds beat prize pool records and is settled to be in 2021
The e-sports world is bigger each year, with larger number of teams and high investments. Meanwhile, it's not just that, but also the prize pools are getting bigger and bigger. An example of that is the next Dota 2 Worlds Championship will beat prize pool records and it will happen only in 2021. It has been postponed because of the current pandemic.
The high value of The International 10, the next Dota 2 world championship, will be US$ 34,330,068. This value exceeded the prize pool of the previous Worlds, although it can grow even larger with the participation of Valve MOBA in the event.
It's the Dota 2 players themselves that make those prizes to grow, in each Battle Pass bought in game, the bigger is the prize on The International. Through Valve, 25% of the Battle Pass sales will be directly to the Worlds prize, besides adding US$ 1,600,000 every year.
The competition didn't even start, but the Dota 2 Worlds is already beating records and it appears in the biggest 10 e-sports prize pools.
The event was scheduled to be in August, in Stockholm, Sweden, but Valve opted to postpone the championship due to the current pandemic. Besides, the Dota Pro Circuit, the official circuit of the game, which makes part of the scoreboard for the World ranking, is paralyzed since the Covid-19 outbreak, in March this year.
You can start betting on E-sports in the best bookmakers of your country!