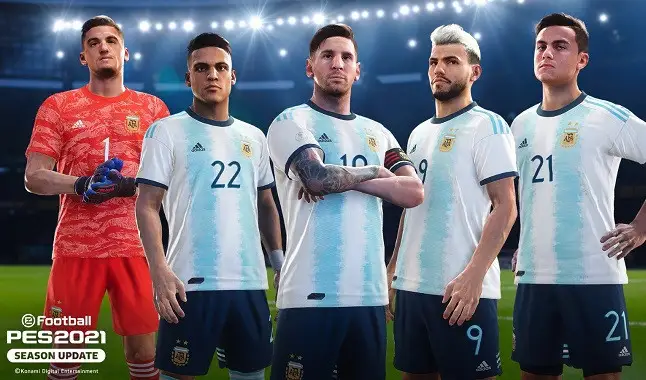 Argentine Federation accepted agreement and is now part of Pro Evolution Soccer.
Japanese gaming giant Konami announced an agreement with Argentine football and is now an official partner of the Argentine Football Federation (AFA). As the company is the producer of Pro Evolution Soccer (PES), fans of the game will have more of this novelty from now on.
Konami is now using the AFA logo for promotional purposes and to promote its game, in addition to being present in the games of the Argentine Football Team with marketing strategies. AFA itself has already used its video media to promote the novelty.
The president of the Argentine Football Federation, Claudio Tapia, is enthusiastic about the partnership and this can be confirmed in his statement: "We at AFA are very happy to have Konami as a partner, as we know that it is one of the most important game companies the planet. Since we were at the helm of the Federation, we had as a project the digital and eSports development of Argentine football ".
"We are excited about the future of our partnership, and we will work together to develop the best possible content experience for our fans around the world." - completed the president of Konami, Takayuki Kubo.
The company continues with its strategy of expanding the brand and PES in Latin America, as previously it had already closed exclusive agreements with the Argentine teams of Boca Juniors and River Plate. In Brazil it is no different, and Konami discloses its products through official partnerships with giant and massive clubs, such as Corinthians, Flamengo and São Paulo.
But it is not only with clubs that the company has a partnership. Recently CBF closed an agreement with the historic production company and has its brand and its national competition being developed and shown in Pro Evolution Soccer. Finally, Konami also sponsors the Brazilian Championship.