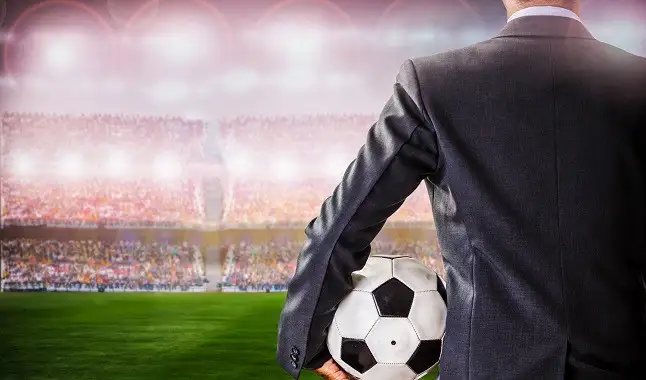 Check out some tips to be aware of when following a Tipster.
Anyone who entered the world of sports betting recently, must have met many tipsters by this time and didn't even know. Basically, tipsters are those people who "share" sports betting tips. Many of these tipsters will say that they are helping you on this journey through sports betting, some can even help, but things are never wonderful. So the first step in following a tipster is to get to know one.
Join our channel on Telegram - Clicking HERE!
Tipster
Basically, in the sports betting business, tipsters are known as punters who make their guesses known for free or paid to the public. Tipsters often make predictions about games and share them on the internet.

In recent years, tipsters have grown significantly in the sports betting market. Because of this, for those starting out in betting, tipsters are constantly sought after, as they do the job of studying the games and sharing their odds analyses. So some tipsters even "teach" people to bet, but you have to be very careful with that.
Check out all the MATCHES TODAY and follow them live!

In the sports betting world, you will find many tipsters that sell the magic formula to profit, many of them will say that they are financially successful and will want to sell you some course so that you can also be successful. Therefore, in the midst of this world, be suspicious.

This is not just in the sports betting market, but in all sectors of work there are good and bad professionals. In the betting or tips market, this is nothing out of the ordinary. That said, with the growth of the game there are many tipsters who basically just want to profit from your lack of knowledge and take your money away. Be careful finding a tipster who promises greens every day.

What to do to follow a tipster?
The first step in following a tipster is to do a good search on sites that provide tips. For example, here at the Betting Academy you can find several users who share their hunches for the games.

Through this research, you will find consistent bettors in the betting market, who can share their predictions with the public. However, some lucrative punters don't like to do their tips with the public very much.

Therefore, what we recommend for you is to explore each sector that the Betting Academy can offer you. From game statistics, knowledge about players, knowledge about markets and interacting with other users of the site.

After all, having a trusted tipster can be very helpful during the beginning of your sports betting journey, but nothing compares to learning how to make your own entries in the market.

All in all, you'd better be aware that many tipsters are unreliable. It's extremely easy to spot when a tipster is acting in bad faith. Immediately be wary of tipsters who say: "I get more than 90% correct daily", "Profit every day", "Magical strategy to profit". Phrases like these are constantly used by bad professionals who just want to profit from your money. After all, for you to have access to their tips, you need to buy a "course" or access to a "VIP group".

But as already said, there are very good tipsters in the sports betting market, however, it's a bit difficult to find them. Therefore, we emphasize again that, while not finding a quality tipster, invest in your learning in the middle of sports betting. Here at the Betting Academy, you can find all the subjects you need to know for your journey as a bettor or even a future tipster.

Bet wherever you want through the best online bookmakers!