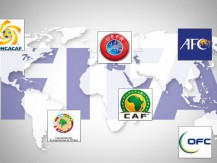 Newcomers to the betting world may wonder: which is the best league to bet on?
The answer may vary, depending on whether we're talking about punter bets or trading. As in almost anything, such ways of betting need to be addressed in different ways.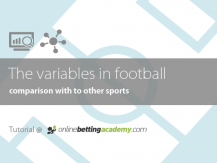 Unlike football, in sports played for points, as well as in horse racing, the numbers are more predictable because the stats are more reliable and it's easier to find patterns. In Football matches, on the other hand, we depend on goals, which don't happen that often.
Learning
centre Available only for
Levels 1+
Hide offers and promotions
Connected!
Articles Categories
Football Competitions
National Club Competitions
International Club Competitions
View All
Month's top Tipsters
| | | |
| --- | --- | --- |
| 1 | izabelmarquesjau1959 20€ | 2,594% |
| 2 | André Fernandes4149 17,5€ | 2,194% |
| 3 | RPTrader 15€ | 2,123% |
| 4 | Roberto Alves 12,5€ | 1,392% |
| 5 | Carlos Santos0433 10€ | 1,352% |
| 6 | hcmanager 10€ | 1,324% |
| 7 | Domingos29 10€ | 1,210% |
| 8 | nunesblue 10€ | 1,185% |
| 9 | fabioribeiro 10€ | 1,073% |
| 10 | vava89 10€ | 1,051% |
See all