Analysis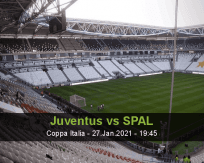 Juventus vs SPAL
This match puts two teams that play offensive football on the field, however, and looking at the moments it is possible to notice that the Juventus pupils have a great advantage.
In addition, the home team is going through a phase of enormous confidence, apart from the fact that they have a more qualified squad.
On the other hand, we expect that the visitors will take the opportunity to put into practice their strong counterattacks.
Having said that and taking these factors into account, risking in favor of the "Over 2.5 Goals" market is a good option.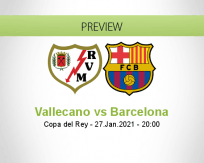 Vallecano vs Barcelona
This match has some tendency to end with several goals on the final scoreboard. The visiting team is more organized in the different moments of the match compared to Rayo Vallecano, and in addition, it is going through a stage of trust. On the other hand, the home team has indicated great capacity when defending, however, a very effective offensive sector. So, and taking into account these factors, betting in favor of goals in this match is a good option.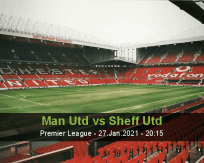 Man Utd vs Sheff Utd
The most likely scenario for this match will be Manchester United's triumph at half-time.
Undoubtedly the home team has a more organized team and players of higher quality compared to the opponent.
On the other hand, Sheffield United has presented great difficulties in their style of play, and in addition, faces an opponent who is going through a phase of enormous confidence.
In this way, we believe that Manchester United will be able to finish the first 45' already in an advantage.
See all previews
make a tip
win prizes
Month's top Tipsters
1

Coutadas

20€

1,556%

2

emef11

17,5€

1,426%

3

Carlos Santos0433

15€

1,406%

4

jawscarvalho

12,5€

1,379%

5

Régis Oliveira

10€

1,338%

6

whosthechampion

10€

1,231%

7

bmwiner

10€

1,222%

8

JHASCP

10€

1,166%

9

Emanuel Andre

10€

1,079%

10

Cidimar10

10€

1,070%
See all