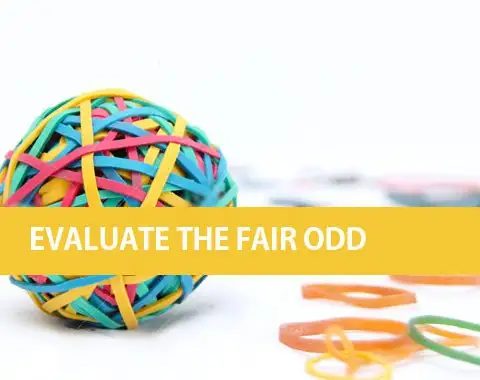 To arrive at the fair odd, be it an Over/Under or on a 1X2 market, we must take into account everything that is relevant to that match: tables and pre-live statistical indicators, news or other psychological, less measurable factors of the teams and match.
What do you consider more relevant for the statistical analysis that you must perform before your Over2,5 bet? Which tables or indicators do you consult to get to the fair odd on this market?

Head to head history on the last 3 years
Last 10 matches on all competitions
Last matches on a host/visitor condition
Others?
In order for us to arrive at the fair odd, either on Over/Under or 1X2 markets, what we must do is take everything into account. All the tables and statistical indicators provided here at the academy, as well as any news and other, less measurable, factor relevant to the match or teams.
The first step to take in order to arrive at the fair odd is to identify the relevant news and statistics about the match that can help explain and demonstrate that fair odd.
The second step is to know how to ponder correctly the relevance of those factors.
There are matches where the most important factor is the head to head history on the last 10 matches between the teams. On other cases though, the most important factor will be the last 10 match history.
An example: a team has changed its head coach 3 matches ago, on the first 7 matches of their last 10 they had a miserable number of goals scored, now, on their last 3 matches they managed to score an above average number of goals each match. On this case, although the head to head history tells us that there are between goals between these two teams, we should give greater importance to the last 3 out of 10 matches which show a big improvement in goal scoring.
There is nothing scientific to this, that is, i do not have a rule that i can apply to every match: 20% pondering to the head to head history + 10% for the last 10 matches + 10% to the season's match results on a home/away condition + …
The statistical (and other) indicators that I investigate depend on the match. The value I attribute to them comes from experience and feeling won after working a large number of matches.
If you have the opportunity to watch the match live, you can take valuable information out of the way that both teams enter the pitch, to better predict if it will be a low or high scoring match. Still, pre-live indicators are often more than enough for a lot of punter bettors to place bets on these market and win consistently.
Hugs,
PR