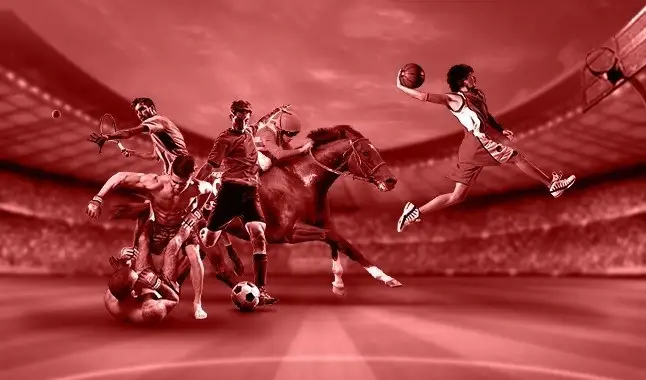 Find everything you are looking to bet on this Sunday!
Betting Tips for this Sunday! Day with few football games, but with interesting bets. And attention, read the warnings below the article, in the yellow frame! There we have a bankroll division to be followed!
Futebol | Bundesliga
- Parderborn vs Borussia Dormund
:
Confrontation between teams that are in opposite situations in the league table, as Paderborn is in last place and Borussia in second place with 57 points. In the last match, the visiting team ended up losing the classic against Bayern by the score of 1 to 0. So, letting their opponent open a seven points gap in the title race. Now playing against a technically much inferior team, they knows the importance of leaving with a good result, to continue in the fight for the cup. Borussia Dortmund has an average of 2.29 goals per match as a visitor. Therefore, a bet on the team's over 2.5 goals is an excellent bet for this confrontation.

Futebol | Bundesliga
- Borussia Monchengladbach vs Union Berlin
:
Borussia Monchengladbach comes for this match after two games without a win. However, the team has been doing an excellent campaign this season, as it is in fourth place with 53 points. Now playing against Union Berlin, which has not won in six games, it will be essential to seek a positive result to remain in the top four. Considering that the fifth placed Bayer Leverkusen, has the same score. In addition, Union Berlin in the 14 games played as a visitor, came out with the victory in only three opportunities. Thus, a bet on a handicap for Borussia is a great investment.

Futebol | Bundesliga II
- Heindenheim vs Erzgebirge:
Heidenheim arrives for this match motivated to win a victory and get closer to the qualification zone for the first division. In the last match, the home team ended up drawing with Erzgebirge by the score of 0 to 0, away from home. Now, returning to work in their territory, they should make the great campaign that they have been doing as host. Considering that in the 14 matches, they lost in only two opportunities. Therefore, playing against Erzgebirge, who won just one game playing as a visitor, should seek a positive result. Thus, a bet on the home team's victory is an excellent bet for this confrontation.
Warnings!
The bets placed in this column are only suggestions to help readers base their own bets. Therefore, we do not guarantee a profit and are not responsible for any loss.
The column will contain a specific and professional bankroll management, based on a universal language, which are the units.
We recommend that you respect your bankroll management system. Where the bank is divided into 60 units. And no bet technically can be worth more than 3 units.
The odds posted here will be based on the
Betfair
, Bet365 and
1Xbet
market. And there is the suggestion to open an account in the houses listed in the Online Betting Academy, which are the ones that operate in your country, for a better commitment in this market, due to the variety of types of bets, better quotes and higher limits. Opening accounts through the Academy gives you more advantages: «Earn Academy Points».
Help this column to maintain itself and share the knowledge about its existence and spread this work.