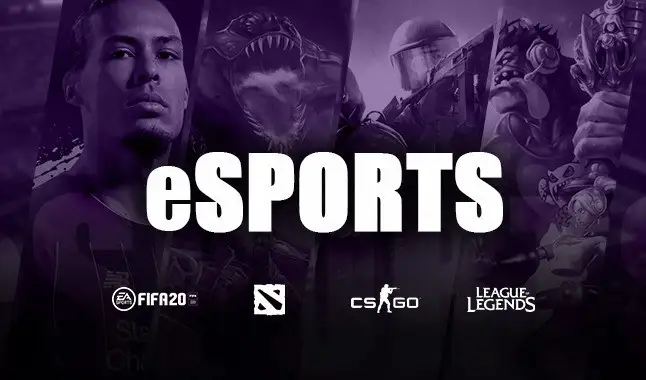 Find everything you are looking for to bet on eSports this Tuesday!
Betting Tips for this Tuesday! Another day with a varied card in several games. And attention, read the warnings below the article, in the yellow frame! There we have a bankroll division to be followed!
League of Legends | LPL Summer 2020 Group Stage
- LNG Esports vs Bilibili Gaming:
After the last successful meeting of the LNG Esports team on Bilibili Gaming in the Spring split of the LPL 2020 league, both will face each other again in this summer split of the championship. However, LNG Esports comes with three consecutive defeats in the season, carrying a bad game in its disputes, on the other hand, Bilibili Gaming has two consecutive defeats in the series. Here we will have a difficult game between two teams that are coming from defeats, however Bilibili Gaming has a 50% winrate in its last 10 games and LNG Esports only 30%. We believe that for this match, Bilibili Gaming will have the highest probability of victory.
League of Legends | Prime League Summer 2020 Group Stage
- EURONICS vs mousesports:
With the last victorious meeting of mousesports against EURONICS Gaming in the Spring split of Prime League 2020, the teams will face each other again in this Summer stage of the series. The teams come with victories in their last matches, the only difference between the two being the winrate percentage. On the one hand, the EURONICS Gaming team has a 40% winrate in its last ten games played, while mousesports has a 50% winrate. We believe that for this confrontation, the probability of victory will be over the mousesports team for presenting us with a better development in the series.

CS:GO | Nine to Five Closed Qualifier
- Izako Boars vs Singularity:
Coming from a successful game against the HONORIS, the HAVU team finds Nemiga, who is already accumulating two consecutive defeats in their matches. Although the Nemiga team is being rated as a favorite for this match, we do not believe in this probability. The performance that the HAVU team presents us with is a 60% winrate in their last ten matches, while Nemiga has an average of 50%. We believe the HAVU team is more likely to take the lead in this match.

CS:GO | HellCase Cup 9
- HAVU vs Nemiga:
Vindo de um jogo bem sucedido contra os HONORIS, a equipe HAVU encontra a Nemiga que já está acumulando duas derrotas seguidas em seus embates. Embora a equipe Nemiga esteja sendo cotada como favorita para este duelo, não acreditamos nesta probabilidade. O rendimento que o time HAVU nos apresenta é de 60% de win rate em seus últimos dez combates, enquanto a Nemiga apresenta a média de 50%. Acreditamos na probabilidade maior da equipe HAVU levar a vantagem para este confronto.

Warnings!
The bets placed in this column are only suggestions to help readers base their own bets. Therefore, we do not guarantee a profit and are not responsible for any loss.
The column will contain a specific and professional bankroll management, based on a universal language, which are the units.
We recommend that you respect your bankroll management system. Where the bank is divided into 60 units. And no bet technically can be worth more than 3 units.
The odds posted here will be based on the
Betfair
, Bet365 and
1Xbet
market. And there is the suggestion to open an account in the houses listed in the Online Betting Academy, which are the ones that operate in your country, for a better commitment in this market, due to the variety of types of bets, better quotes and higher limits. Opening accounts through the Academy gives you more advantages: «
Earn Academy Points
».
Help this column to maintain itself and share the knowledge about its existence and spread this work.