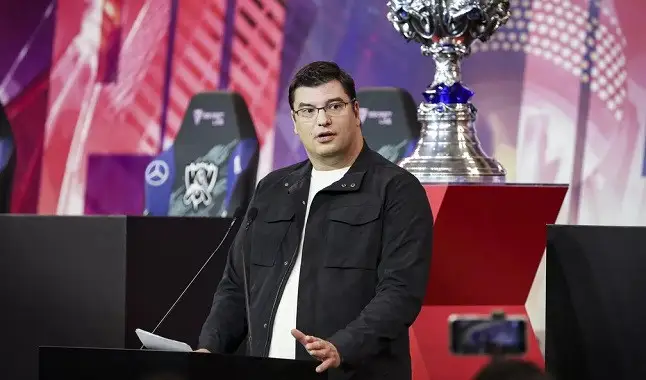 The company Riot Games opened an investigation against the CEO of the company itself; stay in.
This past Wednesday, it was reported that Riot Games opened an investigation against the company's own CEO. This new investigation already represents the third action against any executive of the company itself, related to gender discrimination and sexual harassment. The studio, which is responsible for developing the games: League of Legends, Valorant, Teamfight Tatics and Legends of Runeterra, is facing accusations of sexual harassment and gender discrimination by the company, by its CEO, Nicolo Laurent.

In a recent report, it was informed that, after several complaints, Riot Games had already started an internal investigation against the
CEO
. However, in 2018 and 2019 the company had already done something similar, where former
Riot Games
employees had denounced the company, accusing actions similar to
Nicolo Laurent
.
According to the lawsuit filed by former
Riot Games
executive Sharon O'Donnell, her contract had been improperly terminated in July 2020. Before that, the former executive reported that on several occasions,
Nicolo Laurent
had tried to harass her. After Sharon refused to accept the CEO's misconduct, she ended up improperly terminating her contract.
In addition,
Sharon
said she was fired from Riot Games itself after denouncing the CEO to the Human
Resources Department
at
Riot Games.
However,
Nicolo Laurent
was still accused of gender discrimination and bullying. In 2020, Laurent allegedly told his employees that the best way to deal with stress would be to have children.
Because of Laurent's high position, Riot Games is reviewing the company's structure. In addition,
Riot Games
has a special committee, made up of directors only, who will be overseeing the investigation. After that, the report will be investigated by a third-party law firm. Meanwhile, one of Riot Games' representatives said the company "is taking all allegations of harassment and discrimination very seriously, thoroughly investigating the allegations and taking action against anyone who has violated" Riot Games' conduct and policies.
Bet wherever you are in eSports with the best online bookmakers!
All about the growth of eSports betting.