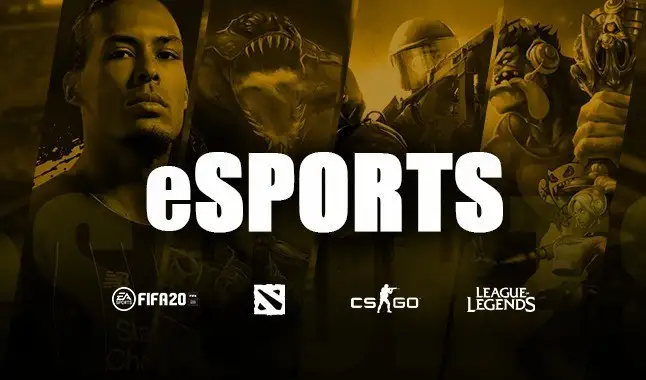 Find everything you're looking for to bet on eSports this Friday!
Follow on this card the best eSports betting tips for this Friday, August 27th. On this day, we split four games in Counter-Strike: Global Offensive. Starting with the ESL Pro League Season 14, we will have clashes between the clubs: FaZe Clan x mousesports and BIG x Evil Geniuses. The Y-Games PRO Series 2021 will bring the games between the teams: Team Sampi x eEriness and Dynamo Eclot x DEFEATERS. (These articles are announced firsthand on the Telegram - HERE)! Another day with a varied card in several games.

CS:GO | ESL Pro League Season 14 - FaZe Clan vs mousesports:
For two matches now,
mousesports
is down in their combat, having lost to: Team Liquid (2v1) and Gambit Esports (2v1). FaZe Clan brings a recent defeat to Natus Vincere by the score of 2x0. Despite this, we believe that there is a greater probability of
having a third map
.
CS:GO | ESL Pro League Season 14 - BIG vs Evil Geniuses:
After a streak of defeats,
Evil Geniuses
managed to beat Vici by 2-0, but lost again in the sequence. Meanwhile, BIG presents itself with a recent drop to Virtus.pro 2x0. Despite this, we believe in the greater
probability of victory for BIG
.
CS:GO | Y-Games PRO Series 2021 - Team Sampi vs eEriness:
For more than five games,
eEriness
has been down in their matches, being in an extremely worrying zone. Meanwhile,
Team Sampi
brings a successful game over ex-CLENTmix (2x0). Therefore, we believe in the greatest probability of
success for Team Sampi
.
CS:GO | Y-Games PRO Series 2021 - Dynamo Eclot vs DEFEATERS:
With a very good streak of matches,
DEFEATERS
presents itself with a successful game over BRUTE Academy by the score of 2x0. Meanwhile,
Dynamo Eclot
brings a recent defeat to Enterprise. However, we believe in greater profitability in
Handicap
in this game.
Warning!
The odds posted here will be based on the Betfair, Bet365 and 1Xbet market. We suggest you open an account in the houses listed in the Academy, which are the ones that operate in your country, for a better commitment in this market, due to the variety of types of bets, better quotes and higher limits. Opening accounts through the Academy gives you more benefits: «Gain Academy Points».
Help the maintenance of this column: share the knowledge about its existence and spread this work.