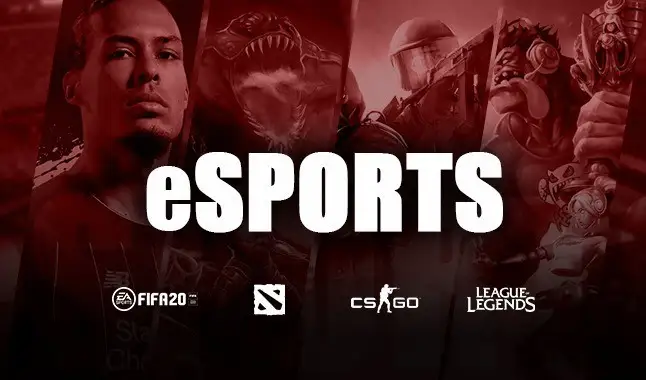 Find everything you're looking for to bet on eSports this Thursday!
Follow this card with the best eSports betting tips for this Thursday, August 5th. On this day, we split four games in Counter-Strike: Global Offensive. Starting with the RedZone PRO League Season 4, we will have the duel between Bears e-Sports x Jaguares. As part of the Elite Series Season 1 competition: Summer Split, we will have matches between the clubs: EC Brugge vs. LowLandLions and Sector One vs. mCon Esports Rotterdam. Finally, Team Sampi vs Dynamo Eclot teams will face off for COOL League Season 10. (These articles are announced firsthand on the Telegram - HERE)! Another day with a varied card in several games.


CS:GO | RedZone PRO League Season 4 - Bears e-Sports vs Jaguars:
After being successful over
Jaguares
itself by 2-0,
Bears e-Sports
now has three consecutive casualties under its belt.
Jaguares
has been down for five matches, without having been successful in any them. Therefore, we believe in the highest probability of
winning for Bears e-Sports
.
CS:GO | Elite Series Season 1: Summer Split - EC Brugge vs LowLandLions:
With a very good series of games,
LowLandLions
presents itself for this confrontation with two very successful games on: POGGERZ (16x3) and Sector One (16x4).
EC Brugge
brings a defeat in their last match against JoinTheForce. Therefore, we believe that we will have a very complicated confrontation in this scenario, observing a
higher handicap value for LowLandLions
.
CS:GO | Elite Series Season 1: Summer Split - Sector One vs mCon Esports Rotterdam:
Both
Sector One
and
mCon Esports Rotterdam
present themselves for this confrontation with many losses in their bag.
Sector One
has been losing for five matches now, while
mCon
has the same situation, that is, five consecutive casualties. Analyzing the history between the teams, we believe that the
mCon will be able to get the better of this match
.
CS:GO | COOL League Season 10 - Team Sampi vs Dynamo Eclot:
With a series of bad matches in the bag,
Dynamo Eclot
managed to beat ThunderFlash by 2-0, but then returned to losing to Save's by 2-0. Meanwhile
Team Sampi
, which came from average matches, ended up giving up its confrontation with Young Ninjas in their last match. Therefore, we cannot trust
Team Sampi
, leading us to believe in the greater probability of
victory for Dynamo Eclot
.
Warning!
The odds posted here will be based on the Betfair, Bet365 and 1Xbet market. We suggest you open an account in the houses listed in the Academy, which are the ones that operate in your country, for a better commitment in this market, due to the variety of types of bets, better quotes and higher limits. Opening accounts through the Academy gives you more benefits: «Gain Academy Points».
Help the maintenance of this column: share the knowledge about its existence and spread this work.