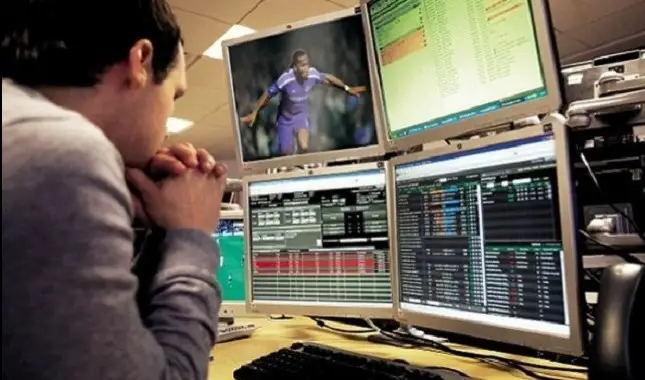 How a Tipster can contribute (or not) to your bets.
Getting a little help never hurts, does it? Whether it's from a fellow service member or a college partner, getting information, tips, and support go a long way toward our success. In betting there are people who do that too, and they are called Tipsters.

It's like a
service contract
. You pay to
receive betting tips
, and in return they seek to provide you with the best that will happen in a specific sport or market that day. You might be thinking this is a great idea, and it really is, but like everything else in life, there are pros and cons.
As our idea is to get straight to the point, let's start with the following: there are great doctors, professors, engineers, etc., as well as professionals from all these areas that leave a lot to be desired. In
betting
it's no different, and what's more in this world is a crowd wanting to win on top of thergood faith. At the same time, we cannot fail to point out that there are
very competent bettors
, who are committed to providing a service of respect and quality, making every penny of your investment worth it.
What we recommend is not to be "held
hostage
" by them. Do not place your bets only with the tips received from these professionals. The ideal is the middle ground, that is, scouring the market, finding value bets, seeking information about an event, and using these tips as a thermometer, to know if you are having good analysis. In addition, this will give you more confidence, being able to agree or disagree with what was proposed, as well as knowing in depth the skills of the hired
tipster
.
Many players claim
lack of time
in their day to day, something absolutely understandable, and this is a great alternative for you not to miss placing your bets. They will be "
working
" for you, giving you hot information. Obviously there will have to be a lot of trust, as it is your
money
that will be at stake. That's why we don't like the idea of ​​being
dependent
on a channel or betting professional, as this also hinders your ability as a bettor, leaving you a bit "lazy" to learn, check events and reap good opportunities.
And be aware that betting works almost 24 hours around the world. Somewhere on the planet there will be some competition going on. Some
tipsters
are specialized in certain
modalities
, others do an overview of everything. You'll have to be ready to receive tips and apply them, both at dawn, as for horse racing (this market is quite strong in the morning), and for events running live all day, requiring you to enter the market at that moment to enjoy a value bet. Don't forget that they will only be a contribution, but success will still depend a lot on your own efforts, through the way you apply your methods, your management, your mental capacity, etc.
The
betting market
is growing enormously, and more and more bookmakers and tipsters are offering their services. Whether on Telegram, Twitter, Instagram, Whatsapp, or their own websites, these people found a great source of income. Some have hundreds of thousands of followers, and the amount charged varies widely. We can't call everyone "professionals", because as we mentioned in the article, there is everything,
great
and
terrible
.
But its importance in the middle of
betting
is undeniable and it is very interesting to see how they are evolving and offering their services. There are a lot of offers, so search, evaluate, see feedbacks, look for indications, check the results, and then trust some
tipster
. He will be able to help you evolve, earn some money, and be a true partner.
Betting on smaller events
Bet wherever you want through the best online bookmakers!