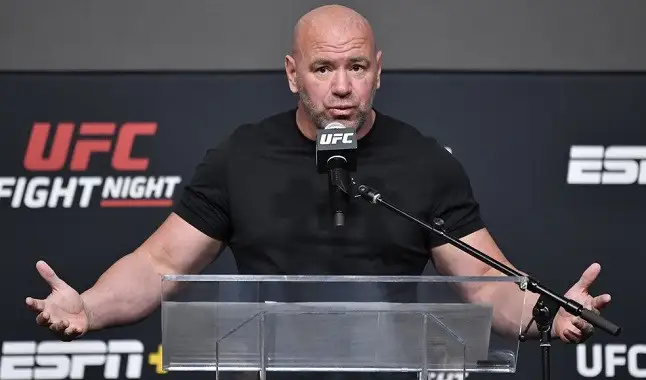 For Dana White, it is time for legalization in US states that prohibit gambling.
UFC President Dana White made some statements about the sports betting legalization process in the United States. He is totally in favor of legalizing the industry in American territories that are still opposed to this market. White defended the betting industry, saying it could be a good opportunity to further attract audiences to the sport, as well as bringing excitement to the events.

"I'm particularly from Las Vegas, so I always bet.On every sport that I'm interested in, and I always look at the line of fights to analyze a bet, be it professional or university. " Said Dana White.
The
UFC president
also said a few more words to reinforce his idea in favor of releasing bets:
"Betting is something people love to do. I love it, so I think it's time to legalize it. Whatever game you're watching is more exciting and fun."
Dana even told of her lost bet, in which she saw $ 1 million go down the drain: "I play a lot of games of chance, and once that boy Jermain Taylor fought against a skinny white boy from Ohio named Kelly Pavlik, and he was destroyed, took a beating. I was very confident in his victory, so much so that it was the first time that I risked 1 million, and I ended up losing ".
The matter is controversial in the
USA
, and there is some pressure for some American states to legalize the betting segment. One of the main reasons is the lack of resources to comply with the planned budgets of various states and cities, with the gambling sector being a great way to generate income through taxes.
Bet on UFC fights through the best online bookmakers!