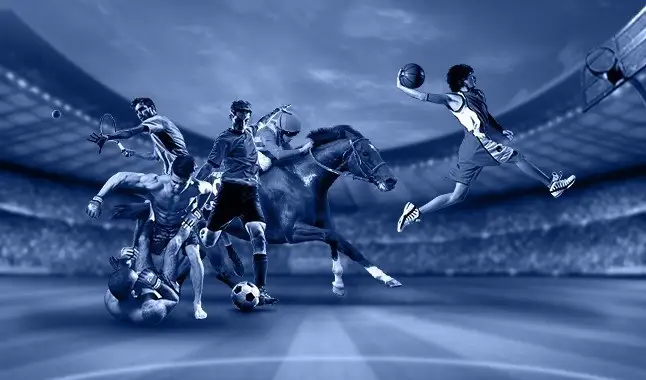 Track the best bets for Monday 18/10/21!
On this card, follow the best bets for Monday, with highly disputed matches and excellent odds. We will start with two games, one valid for Serie A, São Paulo vs Corinthians, and another for Serie B, Vila Nova vs CRB. Afterwards we will have a duel for the Premier League: Arsenal vs Crystal Palace. To close our list, we will have three more matches: Venezia vs Fiorentina (Serie A from Italy), Espanyol vs Cádiz (La Liga) and Djurgården vs Elfsborg (Allsvenskan from Sweden). (These articles are announced firsthand on the Telegram - HERE)!

Football | Brazil Serie A - São Paulo vs Corinthians:

São Paulo
has the advantage of playing at home and wants to take advantage of this fact to go after the three points. As it is a classic, difficulties should appear, so it is important to keep your focus and play smart.
Corinthians
has been having good performances, but this round should not be easy. We're waiting for a team scoring hard and trying to hold back the momentum of the home team. We believe that by playing at home, São Paulo will have a small advantage and we see
São Paulo's victory without the option of a draw
as a good bet.
Football | Brazil Serie B - Vila Nova vs CRB:
Vila Nova
needs points, this for being in the middle part of the competition, so they will need to leave for the game.
CRB
comes from bad results, so they need to score in this round, so we're hoping for a team taking a lot of difficulties to their opponent. Due to the facts mentioned above, we believe that the CRB will be able to harden the game with the hosts. We will bet on
AH 0.0, +0.5 from the CRB
at the end of the match.
Football | England Premier League - Arsenal vs Crystal Palace:
Arsenal
has the desire to seek a regularity of good results, in order to try to improve their position in the table. Playing at home, we wait for a team to impose itself and thus go on the attack behind the goals.
Crystal Palace
will not have an easy life in this confrontation and will need to show something more on the field. We're hoping for a team to score strong and thus try to hold on to the hosts, as even a draw will be something to be celebrated. Arsenal have more technical quality and should show that throughout the match. Our bet will be on
Arsenal's triumph at the final whistle
. This comes in as one of the best bets for
today's matches
.
Football | Italy Serie A - Venezia vs Fiorentina:
Venezia
hasn't been showing good football in the competition and they know they need to improve. Acting at home, he will try to outdo themselves, as he will face a very qualified team.
Fiorentina
has been fighting at the top of the table and even away from home they will go after the three points in this duel. We wait for a visiting team looking for the attacking plays with intensity. This tends to be a tight game, but we see the visitors with the advantage. We will bet on
Fiorentina's triumph
at the final whistle.
Football | Spain La Liga - Espanyol vs Cadiz:
Espanyol
comes from a victory in the last round, so they arrive confident for this match. We're waiting for a home team to take the lead in the match and look for the attack.
Cádiz
knows that this will not be an easy game, but they will try to score strong, to close the spaces of the hosts. We believe that Espanyol's team is the favorite for this match, because they play at home, which could be crucial for the result of the duel. Our bet will be on
Espanyol's triumph
at the end of the match.
Football | Sweden Allsvenskan - Djurgarden vs Elfsborg:
Djurgården
's team has its eye on the competition's leadership, so they know the importance of seeking points in this round. We are waiting for a team to go all out on the attack and put pressure on their opponent.
Elfsborg
will try to surprise, in this way, we believe they will score strong, but look for the empty spaces to counterattack. Apparently, this will be a busy game, as both teams have offensive characteristics, so we'll bet that there will be
over 2.5 goals
in the match.
Warning!
The odds posted here will be based on the Betfair, Bet365 and 1Xbet market. We suggest you open an account in the houses listed in the Academy, which are the ones that operate in your country, for a better commitment in this market, due to the variety of types of bets, better quotes and higher limits. Opening accounts through the Academy gives you more benefits: «Gain Academy Points».
Help the maintenance of this column: share the knowledge about its existence and spread this work.